---
This section is devoted to my favorite instruments.
You'll need some
ogg-vorbis
stuff in order to listen to the sound files below.
Derbuka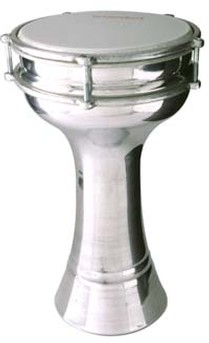 The derbuka (or darbuka, you can find the name doumbek too) comes from Middle Eastern and North Africa.
This goblet drum can produce very sharp sounds but also deep bass sounds. There's also an entire slap playing technique that makes the darbuka a little hard to play sometimes.
Traditionnal derbuka's drum are usually in wood or clay, but modern derbukas are made of metal (I own aluminium and copper models).
Hear the derbuka
here
and
here
.
Udu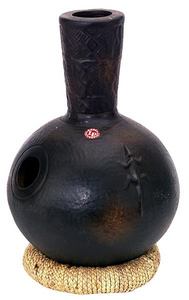 The udu drum is a traditionnal clay pot that comes from the Ibo african tribe.
It's a very easy and fun instrument to play that can produce fat and round bass sound as well as some cool sound effects (pitch bending, waterdrop sound...)
Hear the
udu
.